About Us
ZSR VORTICES SDN. BHD. (ZSR VORTICES) was incorporated on 23, January, 2011 under the Malaysian Act 1965 with 100% ownership by Bumiputera. The company is licensed by PETRONAS to supply goods and services in the oil and gas industry for both upstream and downstream sector.
ZSR VORTICES have experienced and highly skilled staffs. ZSR VORTICES is able to maximize its services to customers with all capabilities.
While quality is the key vision for the business, it also highly values its customers by managing each project efficiently with open communication channels between all involved parties.
ZSR VORTICES has provided a wide range of services and trading for Electrical & Instrument, Surveillance System in Oil and Gas industries, Marine, Energy and General Industry.
ZSR VORTICES provides numerous services to clients especially in the Oil & Gas industry as outlined below:
Project Engineering Services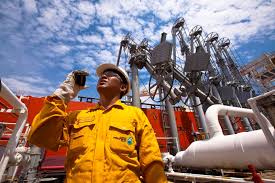 Cost Estimates




Preparation of Tender Enquiries

Budget and Project Cost Control

Project and Const. Management
Electrical Services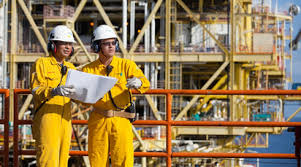 Electrical Installation Systems

Medium Voltage Switchgear

Low Voltage Distribution Boards

MCC Installation

Power Factor Correction Systems

Commissioning Management
Electrical and Instrumentation
An industry leader in construction, maintenance and fabrication serving the oil, gas, power, petrochemical and heavy oil industries.
From intelligent planning through expert commissioning to complete service and maintenance, ZSR Vortices Electrical and Instrumentation services is passionately dedicated to helping you build, optimize, manage and maintain your systems.
We offer comprehensive service solutions for the calibration, maintenance and trouble-shooting of electronic and mechanical process instrumentation and controls.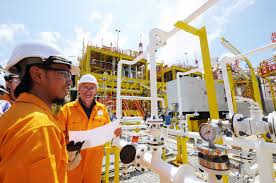 Our core products and services include:
· Electrical and Instrumentation
· Construction Services
· Maintenance Services
· Modular Systems
Instrumentation Services
Instrument Specifications

Metering Skid Design & Fabrication

Engineering & Drafting

Process Requirement Evaluations

Data Sheets

P & ID's

Loop Diagrams

Control Cabinet Layouts and Specifications

Test Bench Design

Fire & Gas System

Instrument Panel and Marshalling Rack Installation & Terminations

Instrumentation Installation, Pre-Comm. and Commissioning
Control System Services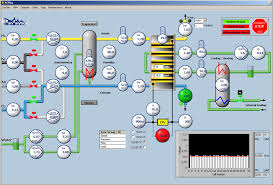 System Architecture Configuration

Industrial Network Layouts

Software Application Specifications

Functional Description Development

Control System Upgrades

Control System Implementation & Commissioning
ZSR Vortices is an exclusive agent for Dongjin Intec Co. Ltd. (Korea). Dongjin Intec Co. Ltd. was incorporated in Korea on 18 Feb., 1985 to provide high quality ship management service and an authorized sales agency service of spare parts of Hyundai Heavy Industries (HHI) Marine Diesel Engines to maritime industry on a worldwide basis. It also provides various repair and setting services from ship's diesel engine to high tech machinery for Liquidfied Natural Gas (LNG) carriers.
Business Items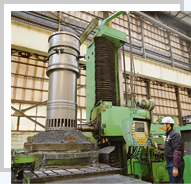 Dongjin Intec Co. Ltd. is the :
· Sales agent for Hyundai Heavy Industries (HHI)
· Agent for major ship equipment manufacturers as follows:
Ø

JAPAN – MHI, YAMATAKE, FUKUI, KOMYO, FURUKAWA, ETC FOR LNG CARRIERS.

Ø

EUROPE – SEC, SMM, KLEY (FRANCE), GREENSHIP, ETC FOR LNG CARRIERS.
· Engineering & Maintenance service for major system for LNG Carriers
· Sales of General Stores for New Buildings & Running Ships
· Sales of Measurement / Commissioning Tools / Safety and Personnel Protection Equipment for Offshore Projects (FPSO & Oil Rig)
· Ship Management
For more information, please contact our Sales & Trading Department.
ZSR VORTICES offers assistance in training, inspection, consultancy, auditing and certification services in :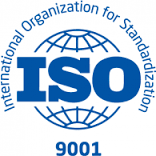 Quality Management Systems - ISO 9001 (QMS)

Environmental Management Systems -

ISO 14001 (EMS)

Occupational Health & Safety - OHSAS 18001 (OHSMS)

QMS for Medical Device Industry - ISO 13485

Good Distribution Practice For Medical Devices (GDPMD)

QMS for Automotive Industry - ISO/TS 16949 & VDA (German Automotive Industry Standard)

Information Security Management System – ISO 27001 (ISMS)

QMS for Oil & Gas Industry - ISO/TS 29001 and API SPEC. Q1

Integrated Management System - IMS

Good Manufacturing Practice, Good Hygiene Practice, - GMP/GHP

Food Safety Program - ISO 22000 / Hazard Analysis Critical Control Point (HACCP)

Competency of testing and calibration laboraties - ISO 17025:2005