ZSR Vortices provides a home for talented engineers ensuring the client a stable, efficient and broad array of expertise. Every Technical Staff has vast experiences in the practice of plant automation with Oil & Gas industry.
Our expertise includes all Electrical & Instrumentation disciplines including Electrical and Instrumentation Design, Software Automation and Project & Technical Management. We have extensive experience in the writing of specifications and the development of client specific control documents and we have an excellent record for Site Management and Commissioning.
ZSR Vortices instrumentation solutions provide customized instrumentation systems from design to installation and service. Our instrumentation team takes pride in their ability to meet project schedules and exceed expectations of our customers. In addition to the engineering and design support, calibration, commissioning, preventive maintenance, and start up assistance for any size and type of instrumentation project. Whatever your needs may be, ZSR Vortices instrumentation team has the ability to get your project done on-time and on-budget.
ZSR Vortices instrumentation solutions typically consist of instrumentation hardware delivered through premier services such as consulting, specification, procurement, configuration, installation, commissioning, and start-up. The instrumentation team's brand independence and objectivity allows them to deliver instrument packages properly applied to customer's processes.
ZSR Vortices instrumentation team also provides services as listed below:
• Instrument and control maintenance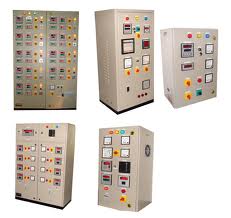 • Hydraulic and pneumatic tubing
• Custom tubing layout and installation
• Calibration and bench testing services
• System evaluation and testing
• Distributed control system (DCS)
• Programmable logic controllers (PLC)
• Microprocessor-based system control
• Instrument panel and rack installation
• Start-up and checkout assistance
• Shutdown and outage work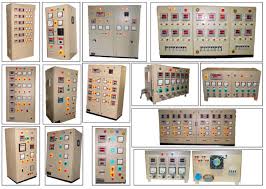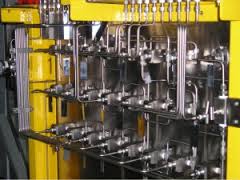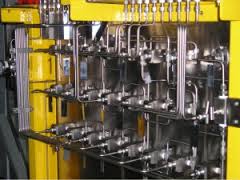 Part of Experiences for Electrical and Instrumentation Project
| | | | |
| --- | --- | --- | --- |
| No. | DESCRIPTION OF WORK | CLIENT | YEAR |
| 1. | Provision for DED and SITC for FGS Replacement and Upgrade at OGT PCSB | TRISYSTEMS ENGINEERING SDN BHD | Jan 2015 - Present |
| 2. | Engineering, Procurement, Construction and Commissioning of KR1 Tank Overfill Protection Project | BERKAT HONEYWELL ENGINEERING SDN BHD | Oct 2014 – Present |
| 3. | Procurement, Construction and Commissioning of KR1 and System Rejuvenation Instrument Compressor, K-1101 & K-1102 AB Project | BERKAT HONEYWELL ENGINEERING SDN BHD | Sept 2014 |
| 4. | Engineering, Procurement, Construction and Commissioning of KR1 F-101 Project | BERKAT HONEYWELL ENGINEERING SDN BHD | Sept 2014 |
| 5. | Demolition and Installation of 3 Nos of Control Valve at Aux. Boiler CDU at PPTSB | SANGGUL EMAS SDN BHD | Sept 2014 |
| 6. | Demolish Internal Component K-4001 Panel and Install New FCS at PPTSB | AUTOMATION CONTROL SYSTEM SDN BHD | Aug 2014 |
| 7. | Procurement, Construction and Commissioning of KR2 Furnace Project – F22801 at PPTSB | TRISYSTEMS ENGINEERING SDN BHD | Apr 2014 |
| 8. | Manpower Supply for Install 4 Units of New COSMOS Gas Detector at PPTSB | INDUSTRIAL MINERVA SDN BHD | Mar 2014 |
| 9. | Manpower Supply for Replace Part HIS-VNET of DCS at Control Room at Petronas Ammonia Sdn Bhd | YOKOGAWA KONTROL (M) SDN BHD | Sept 2013 |
| 10. | Supply Manpower for Dulang-B | JM POWER | Mar 2013 |
| 11. | Installation of GC and Network Panel at PDH Gebeng | YOKOGAWA KONTROL (M) SDN BHD | Feb 2013 |
| 12. | Manpower Supply for Booster Compressor Project for Carigali HESS | EPIC MUSTHARI SDN BHD | Feb 2013 |
| 13. | DCS upgrade at Kemaman Bitumen Company | YOKOGAWA KONTROL (M) SDN BHD | Feb 2013 |
| 14. | Design, Fabrication, Install, Testing and Commissioning of MRU Panel at OGT, Kerteh. | PETRONAS CARIGALI SDN BHD | Jan2013 |
| 15. | DCS upgrade at Kemaman Bitumen Company | YOKOGAWA KONTROL (M) SDN BHD | Jan 2013 |
| 16. | Manpower Supply (DCS System Installation and Wiring Works) for Mini Plant At Kimanis Training Centre, Membakut Sabah. | FOXBORO (M) SDN BHD | Jan 2013 |
| | | | |
| --- | --- | --- | --- |
| 17. | Installation Of Nuclear Level Transmitters At PSR-1, PPMSB | PPMSB | Jan 2013 |
| 18. | Installation of Flame and Gas Detectors at PPTSB | PPTSB | Dec 2012 |
| 19. | Panel Modification works at DOVECHEM, Kuantan | YOKOGAWA KONTROL (M) SDN BHD | Nov 2012 |
| 20. | Metering Skid Upgrade at GPP-A | EMERSON PROCESS MANAGEMENT SDN BHD | Nov 2012 |
| 21. | DCS Installation and Wiring Works At ADTEC, Kemaman. | YOKOGAWA KONTROL (M) SDN BHD | Oct 2012 |
| 22. | Design, Fabricate, Supply, Install, Testing and Commissioning Mini Plant At Kimanis Training Centre, Membakut Sabah. | FOXBORO (M) SDN BHD | Oct 2012 |
| 23. | DCS Wiring Modification and termination work at PPTSB. | YOKOGAWA KONTROL (M) SDN BHD | Sept 2012 |
| 24. | To Replace PD meter to coriolis flow meter at Resak Platform | ENDRESS+HAUSER SB | Sept 2012 |
| 25. | To Supply, Install, Testing and Commissioning CCTV System at Export Terminal | PETRONAS GAS BERHAD | Aug 2012 |
| 26. | Installation of Instrument Transmitters at KR-2 PPTSB | ENDRESS+HAUSER SDN BHD | Aug 2012 |
| 27. | To Perform instrumentation validation | SIME DARBY SDN BHD | July 2012 |
| 28. | Installation of NIR Analyzer and Local Panel At PP(T)SB. | YOKOGAWA KONTROL (M) SDN BHD | July 2012 |
| 29. | Supply and Install Shutdown Valves Accessories | OFFSHORE AVENUE SDN BHD | June 2012 |
| 30. | Manpower Supply For Dulang-B | MATCO MALAYSIA | June 2012 |
| 31. | U222 NHTU MODIFICATION PROJECT | EPIC MUSTHARI SDN BHD | May 2012 |
| 32. | Installation of GC and Local Control Panel at GPP-B | YOKOGAWA KONTROL (M) SDN BHD | May 2012 |
| 33. | Installation of Instrument Transmitters at KR-2 PPTSB | ENDRESS+HAUSER SDN BHD | Apr 2012 |
| 34. | Relocation of the DCS Marshalling and System Cabinet at INSTEP Batu Rakit | YOKOGAWA KONTROL (M) SDN BHD | Apr 2012 |
| 35. | Design, Fabricate and Install the Local Panel at INSTEP Batu Rakit | YOKOGAWA KONTROL (M) SDN BHD | Mar 2012 |
| 36. | EPCC For Demin Water Supply from CUFK to EMSB, Kertih | BIJAK AKTIF SDN BHD | Mar 2012 |
| 37. | Troubleshoot the CCTV and PIDS System at ET | PETRONAS GAS BERHAD | Mar 2012 |
| 38. | Design and Fabricate the Test Bench for Talisman Energy Sdn Bhd. | EPIC MUSTHARI SDN BHD | Feb 2012 |
| | | | |
| --- | --- | --- | --- |
| 39. | EPCC For Installation of Fire Hydrant at Onshore Gas Terminal, Kertih. | EPIC MUSTHARI SDN BHD | Feb 2012 |
| 40. | Manpower Supply For OSC Shutdown | MATCO MALAYSIA | Feb 2012 |
| 41. | Replacement of 6 Nos. of Control Valves at Shell LOBP at Port Dickson. | FOXBORO (M) SDN BHD | Jan 2012 |
| 42. | Manpower Supply For Dulang-B | PETRONAS CARIGALI SDN BHD | Jan 2012 |
| 43. | Supply Manpower (Instrument Technicians and Fitters)for Polyplastics Asia Pasific Shutdown | YOKOGAWA KONTROL (M) SDN BHD | Dec 2012 |
| 44. | To fabricate pipe spool and Install Vortex Meters At CUF Gebeng. | EMERSON PROCESS MANAGEMENT (M) SDN BHD | Dec 2011 |
| 45. | To Install Radar Level Transmitter At PPT(S)B | ENDRESS+HAUSER SDN BHD | Nov 2011 |
| 46. | To Supply and Install enclosure for TDL analyser | YOKOGAWA KONTROL (M) SDN BHD | Nov 2011 |
| 47. | To Supply and Install MOS key | YOKOGAWA KONTROL (M) SDN BHD | OCT 2011 |
| 48. | To Supply and install RS485 Cable at Petronas INSTEP, Batu Rakit, Terengganu. | YOKOGAWA KONTROL (M) SDN BHD | OCT 2011 |
| 49. | Installation of 4 Nos. of Gas Detectors at PP(T) SB, Kertih. | INDUSTRIAL MINERVA SDN BHD | SEPT 2011 |
| 50. | To Supply and Install Eex'e' Junction Box and TDL Analyser at EMSB | YOKOGAWA KONTROL (M) SDN BHD | SEPT 2011 |
| 51. | Installation of Flow Transmitter at PASB | YOKOGAWA KONTROL (M) SDN BHD | AUG 2011 |
| 52. | Panel Modification works at DOVECHEM, Kuantan | YOKOGAWA KONTROL (M) SDN BHD | AUG 2011 |
| 53. | Installation of Vortex Flow Meter, Pressure Transmitter, Pressure Gauge and Bypass line at Sabah Gas Terminal, Kota Kinabalu. | FOXBORO (M) SDN BHD | JULY 2011 |
| 54. | To Supply, Installation and Commission Magnetic Flow Meter at Polyplastics (M) SDN BHD | EMERSON PROCESS MANAGEMENT (M) SDN BHD | JUNE 2011 |
| 55. | Supply, Deliver, Install and Testing Two (2) Nos. of Test Bench At Petronas INSTEP Batu Rakit, Kuala Terengganu. | YOKOGAWA KONTROL (M) SDN BHD | MAY 2011 |
| 56. | S4 Mini- Plant (Fieldbus Foundation Metering Skid) At Petronas INSTEP Batu Rakit, Kuala Terengganu. | YOKOGAWA KONTROL (M) SDN BHD | MAY 2011 |
| | | | |
| --- | --- | --- | --- |
| 57. | Supply Manpower (Instrument Technicians and Fitters)for EPEMSB Stop Pit Turnaround 2011 | YOKOGAWA KONTROL (M) SDN BHD | APRIL 2011 |
| 58. | Provision of Office Renovation including LAN network facilities. | YOKOGAWA KONTROL (M) SDN BHD | FEB 2011 |
| 59. | Provision of Supply, Installation and Commission Magnetic Flow Meter at VINYL CLORIDE (M) SDN BHD | EMERSON PROCESS MANAGEMENT (M) SDN BHD | JAN 2011 |