Vision, Mission & Philosophy
In the interest of the country's rapid industrial development, ZSR VORTICES strives:
To be in diversified business that creates value, wealth, intellectual capital development and continuous improvement for our employees and organization.
"We deliver 'value-for-money' services"
To be highly reputable & leading company and to provide time, cost effective engineering products and services that meet customer expectation.
"Fulfilling our commitments is the foundation of our success"
To provide the most efficient and courteous service in every aspect of business.
"People development is the nucleus of our capabilities"
To provide a stimulating and challenging working environment in which employees can find multiple opportunities for personal and professional advance.
HEALTH, SAFETY & ENVIRONMENTAL POLICY
ZSR VORTICES
believes and recognizes the right for employees and contractors to work in a healthy and safe environment. This right statement requires
ZSR Vortices
to commit to the safety, occupational health and welfare of its employees and contractors, and to the preservation and protection of the environment as its highest priority while conducting its business.
Consistent with this commitment,
ZSR Vortices
will employ the following principles to eliminate or minimize conditions at work which affect employees' health & safety, or expose the environment to unacceptable conditions.
1.
Prevent employees and contractors injuries by practicing safe working habit & promoting safe working environment.
2. Protect & preserve the environment by adopting & complying with the industry practices and government laws with regard to the use, storage and disposal of industrial products and waste.
3. Support the Occupational Health & Safety Committee including observance of OSHA Policies & Procedures
4. Provide training and encourage employees & contractors to practice safety at all times both at work & off the job, and use personal protective equipment where conditions require its use.
5. Maintain high standards of good housekeeping throughout the office premises, work areas, and/or property and ensure a safe & healthy work environment.
The responsibility for planning & implementing a sound occupational health, safety and environment program consistent with this policy shall with the Head of Business Units.
ZSR Vortices
expects all its employees and contractors to strictly adhere to this policy at all times.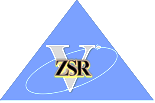 Abdul Rahim Pazikadin Date : 1 January, 2019
Managing Director,
ZSR Vortices Sdn. Bhd.